Listen to our Latest Message
LATEST MESSAGE: Where Does the Spirit Go?
LISTEN |

Mike James - April 7, 2018
Service Times and Location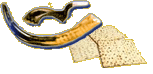 Welcome
We are a Sabbath keeping church based in Gaithersburg, Maryland. Here you will find information about our Sabbath services, volunteer opportunities, and so much more. Enjoy your time here at our online church home. For more information, please contact our elder, Mike James at mhjames6043@yahoo.com
CGI Digital Network — God's Word
Click the menu icon in the top left corner of the video to view additional videos
2nd Sabbath Bible Study
We hold a bible study on the second Sabbath of each month as opposed to our traditional sermon format. Following services, we have a potluck. All are encouraged to bring a dish!
Where to Find Us
Church services are held on the 1st, 2nd, 3rd and 4th Sabbaths at the Casey Community Center in Gaithersburg, MD. The address is 810 S. Frederick Avenue. We are located on the second floor in Room G. You can ask for directions at the front desk which is on the north side of the building. For directions to the building, please click here.
Watch the Armor of God:
Montgomery Community Media – Channel 19 in Montgomery County---Monday at 6:30PM, Wednesday at 7:30AM and Saturday at 1:30PM.
Fairfax Public Access (FPA) – Channel 19 in Montgomery County---Monday at 11:00AM, Wednesday at 1:00AM and Sunday at 12:00PM.